Happy Friday! I'm hectic taking in sun rays and drinking a lot of fruity cocktails in the middle of the ocean! I desired to get on here and inform you my microblading results. I think this trip made my totally value the results of the process and I couldn't be happier with the look Cindy at Point36 gave me. I have actually gotten up daily and gone right out, without thinking about my makeup. Having my eyebrows full, without any upkeep is absolutely incredible!
Enter me. With another cruise mixed drink today. Makeup totally free and delighted as a clam.
The entire procedure was a little nerve wracking in the beginning. I was frightened of pain and the recovery process. I googled a lot and was terrified about scabbing, flaking and having insanely dark brows for days or weeks. Let me assure you, NONE of that took place. Cindy numbed my eyebrow location with topical gel and the treatment didn't injure a bit. It was a strange sound, but no discomfort. The only thing that was uneasy was a bit of a sting when the color went on. Essentially like alcohol in a cut for maybe a minute. Probably less.
The healing process was easy. I followed the guidelines completely, wiping them tidy with water and applying A&E lotion at the right periods. They didn't flake and they were never insane dark. They lightened a bit at about the 10 day mark and have actually now darkened back in well. I'll go back for a touchup to fill in any spaces and will be excellent to go!
Here are my Microblading Outcomes: before, with the shape made use of, and after. I will update when I have the retouch carried out in a few weeks!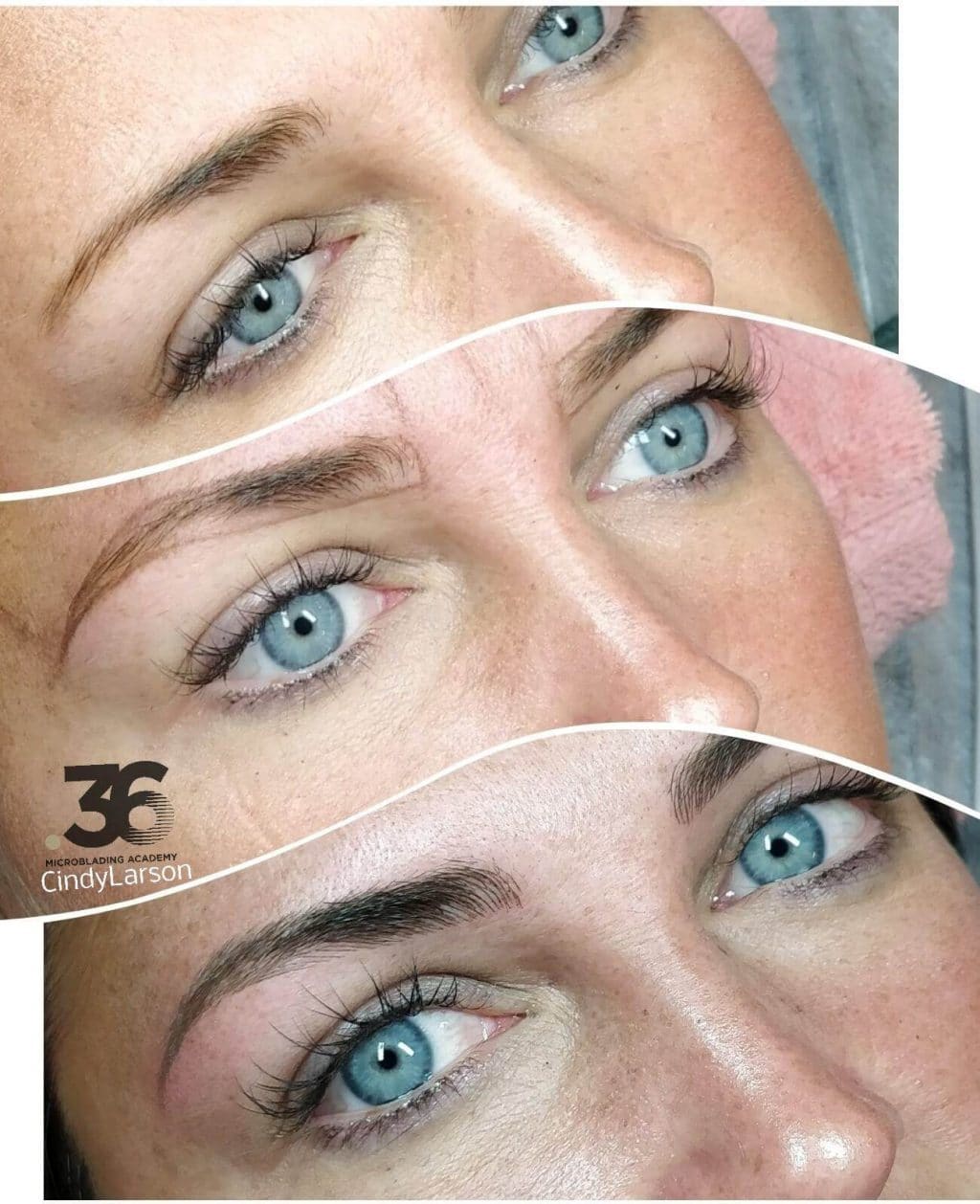 These will last a year or 2, depending upon sun, sweating and how your skin reacts. If you're anywhere near to the Charlotte location and fill in your brows, go see Cindy. She will alter your entire early morning regimen and simplify your life! I couldn't be happier or recommend her enough!
If you have any questions about the procedure, I'm happy to answer them and share more of my microblading results!